Hi, I'm Shelly: Productivity + ADHD Coach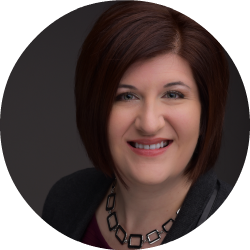 I have been helping people become who they want to be through coaching and organizing since 2011 and I am thrilled that I get to do what I love for a living every day. For me, organizing is a means to an end: being organized gives me the time, room, and clarity to live a life I love.
I have a great sense of humor. I hope you do, too.
Tackling your challenges with productivity doesn't have to be depressing or scary. Communicating with humor and laughing together with my clients helps us create a relationship that is both productive and fun! That doesn't mean you won't have a bad day or a tough session, but I'll be there to help support you.
Yes, I am a real person! A really real, really non-judgmental person.
Spoiler alert: I have ADHD myself. The patient support of my business partner Jennifer and my own ADHD coach Cam (among many others) empower me to do what I love. I truly believe that seeking support so that you can be, do, and have what you truly want in life is a cornerstone of success, and I would love the opportunity to discover together if I can be that person for you.
I have some credentials, if you're into that sort of thing.
Memberships: 
Education:
Bachelor of Arts in Communication, Summa Cum Laude Honors – Lindenwood University
5x Attendee: NAPO National Conference (2012-2015, 2018)
2x Attendee: Institute for Challenging Disorganization (ICD) National Conference (2014, 2017)
Graduate: Graduate Course, Coaching the ADHD Client – Coach Approach for Organizers
Graduate: Foundations Courses – Coach Approach for Organizers
Graduate: Coaching Essentials – Coach Approach for Organizers
Industry Leadership: 
Former POINT Committee Chair for NAPO National (2014-2016)
Former Corporate Associate Member Advisory Council Member for NAPO National (2014-2016)
Former Nominating Committee Member for NAPO National (2014-2015)
Former Director of Professional Development for NAPO-St. Louis (2012-2014)
Former Vice President for NAPO-St. Louis (2013-2014)