Self-Employed St. Louis (SESTL)
We all know that being self-employed can be challenging and isolating. Self-Employed St. Louis (SESTL) believes that every self-employed professional deserves to be regularly inspired, educated, and supported by a friendly and knowledgeable group of peers.
We combat the common feelings of isolation and working in a vacuum by creating a community of motivated business owners who provide learning opportunities for one another and foster idea sharing and group problem solving. 
Register Now!
Friday, December 7 2018 | 11:30am-1:30pm
Kirkwood Brewing Station: 105 E Jefferson Ave, Kirkwood, MO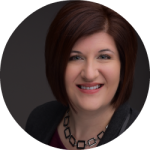 Hot Seat Coaching to Get You Un-Stuck 
As self-employed business owners, we can get caught up in our own heads, and we need help seeing the full picture when it comes to our challenges. Self-Employed St. Louis is a fantastic place to brainstorm with like-minded entrepreneurs about your challenges, and this meeting is all about the challenge of follow-up.
You've been there – sitting at your desk, going through the motions, until suddenly you remember that networking person you were supposed to call, and that client you were supposed to email. Why is follow-up so hard for most of us? Get ready for some mind-blowing revelations as Shelly Collins of Gateway Productivity coaches a couple of our Self-Employed St. Louis attendees on their follow-up challenges. We will all participate in the discussion, and you're sure to come away with some great ideas that you can implement in your business!
Register Now!
Register Now!
Friday, January 11 2019 | 11:30am-1:30pm
Mike Duffy's Pub & Grill: 124 West Jefferson Avenue, Kirkwood, MO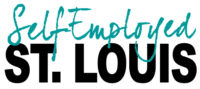 New Year – New Self-Employed STL – Mastermind, Party and Lunch
This month we CELEBRATE the NEW Self-Employed St. Louis!!
We are meeting on a new day (second Friday of each month) and at a new place (Mike Duffy's in Kirkwood)! Let's party and Mastermind together about the future of Self-Employed St. Louis and our businesses.
Come with a business challenge in mind that could use some extra brainpower from your Self-Employed St. Louis colleagues.
Register Now!
Register Now!
Friday, February 8 2019 | 11:30am-1:30pm
Mike Duffy's Pub & Grill: 124 West Jefferson Avenue, Kirkwood, MO
Tax Time – It's Baaack! And It's Changed.
Tax returns are not most people's favorite part of owning a business. And this year there are some rule changes. Andy Magnus, former IRS Agent and owner of ProActive Tax Pros LLC, has a unique perspective and an ability to make taxes simple, interesting and fun. You will walk away with some good pointers that could cut down your tax bill. Don't miss this presentation and the excellent networking that goes with it.
Register Now!
Is SESTL for you?
If you are a freelancer, sole proprietor, or a small business owner with 1-5 employees in the St. Louis Metro area we welcome you to join us to network and share your own knowledge in marketing, time management, sales, and other key issues.
If you are thinking about starting your own business, we would love to share our experiences and resources to support you in your journey.
What are your meetings like?
SESTL is a monthly networking lunch and mastermind group. Every meeting includes ample time for networking and sharing knowledge with your fellow self-employed professionals. Each meeting also includes an hour program featuring a speaker or facilitator who will bring relevant educational content, deliver actionable ideas, or facilitate group mastermind exercises.
Do I have to become a member?
Nope! As self-employed business owners we understand that your time is a limited and precious resource, and we want you to keep coming back because you love the group… not because you're obligated!  Simply register and pay your $20 registration fee (which includes lunch) for the meetings you plan to attend!