Self-Employed St. Louis (SESTL)
We all know that being self-employed can be challenging and isolating. Self-Employed St. Louis (SESTL) believes that every self-employed professional deserves to be regularly inspired, educated, and supported by a friendly and knowledgeable group of peers.
We combat the common feelings of isolation and working in a vacuum by creating a community of motivated business owners who provide learning opportunities for one another and foster idea sharing and group problem solving. 
Register Now!
Friday December 13, 2019 | 11:30am-1:30pm
Mike Duffy's Pub & Grill: 124 West Jefferson Avenue, Kirkwood, MO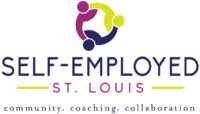 Farewell to Self-Employed St. Louis
This month we celebrate everything Self-Employed St. Louis has meant to us through 10 successful years. We will enjoy pictures through the years, share memories and success stories and savor one last lunch together. In true Self-Employed St. Louis fashion, we will have lots of time for relationship-building networking and masterminding as time allows.
We hope to see everyone there as we say "Goodbye" to a wonderful group that has touched so many entrepreneurs' lives.
Register Now!
Is SESTL for you?
If you are a freelancer, sole proprietor, or a small business owner with 1-5 employees in the St. Louis Metro area we welcome you to join us to network and share your own knowledge in marketing, time management, sales, and other key issues.
If you are thinking about starting your own business, we would love to share our experiences and resources to support you in your journey.
What are your meetings like?
SESTL is a monthly networking lunch and mastermind group. Every meeting includes ample time for networking and sharing knowledge with your fellow self-employed professionals. Each meeting also includes an hour program featuring a speaker or facilitator who will bring relevant educational content, deliver actionable ideas, or facilitate group mastermind exercises.
Do I have to become a member?
Nope! As self-employed business owners we understand that your time is a limited and precious resource, and we want you to keep coming back because you love the group… not because you're obligated!  Simply register and pay your $20 registration fee (which includes lunch) for the meetings you plan to attend!