Hi, I'm Jennifer, Your Tech & Productivity Trainer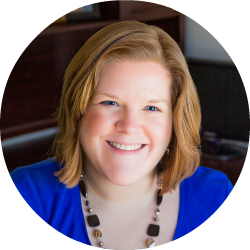 I have been empowering my clients to understand their computers and technology tools since 2011. This is my passion: Helping my clients create those lightbulb moments when their life suddenly becomes easier because they have learned something new about technology and their digital world.
I am extremely patient. Ask me anything!
I know that computers and tech devices are a frustrating and necessary evil for many people. My goal is to take away the frustration and fear while teaching you productive tools to better utilize your computer and other devices. I won't hesitate to take you step by step from the very beginning to make sure you are comfortable with what you have learned. I want you be confident and relaxed with your computer and other tech devices, and I'll do all I can to make sure that happens. I also understand that everyone has a distinct learning and organizing style, so I customize all my training to fit exactly what you need.
I understand your overwhelm and confusion, and I want to be your guide.
Everything I teach you, I've had to learn myself. Sometimes it is self-taught, but often I have had an expert show me how to do things. Technology is complicated, and we'll need to work together to understand what has happened in the past to create your current frustrations. From there, I can give you the knowledge to ensure that whatever you do in the future will make your life easier. I promise that no matter how inexperienced you are with technology solutions, I will patiently walk you through what you need to know to increase your tech-savvy and eliminate your frustration and fear.
Memberships:
Education:
NAPO Specialist Certificate in Workplace Productivity
8x Attendee: NAPO National Conference (2012, 2014, 2017, 2018, 2019, 2021, 2022, 2023)
Ongoing Continuing Education: Microsoft products, Google products + emerging technology solutions
Industry Leadership:
Currently serving as Secretary for the Professional Women's Alliance Board of Directors
Currently serving on the Finance Committee for NAPO-St. Louis
Speaker for the NAPO National Conference (2017, 2021 & 2022)
Former Immediate Past President for NAPO-St. Louis (2018-2020)
Former Technology Special Interest Group Co-Chair for NAPO National (2018-2020)
Former President for NAPO-St. Louis (2016-2018)
Former Director of Communications and Technology for NAPO-St. Louis (2013-2016)