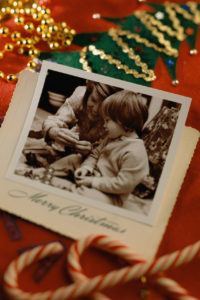 The holidays are here again, and many of us dread the whole holiday card process. We love sending heartfelt notes to our family and friends, but who wants to hand-address tons of envelopes?
Have you considered printing labels for those envelopes? I promise it's not as hard as it sounds.
The best way to do this is to create a spreadsheet with the addresses and then do what's called a "mail merge" to move those names and addresses into labels.
YES you can do this!
Step 1 – Create your spreadsheet
Put all the names and addresses into a spreadsheet. The most important thing here is to keep each piece of information in a separate column. For example: Column A = First Name, Column B = Last Name, Column C = Address 1, Column D = Address 2, Column E = City, Column F = State, Column G = Zipcode
Step 2 – Mail Merge into a document
Close the spreadsheet (it must be closed for this to work), and do a mail merge into your word document. I highly recommend using the mail merge wizard. For those using Microsoft Word, the instructions are available here: Use Mail Merge
HAPPY HOLIDAYS!